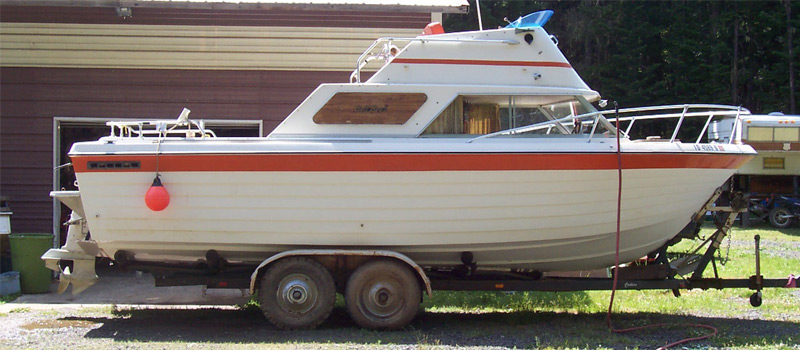 Here are some pics of our 24 ft Bell Boy, Command Bridge, Cabin Cruiser.
It is now a rare hull of "Grand Banks" design, a seaworthy and safe lapstrake fibreglass classic. Actual length is 24ft 6in centerline, 8ft beam. Perfect for spending a few days on the lake with the family. Sleeps 5 and cruises comfortably. Has all ground tackle, bumpers, anchor, VHF marine radio and CB antennas, hydraulic trim tabs, props, trolling motor mount and swim steps. She sits on a Calkins trailer equipped with surge brakes. I am simply too old to undertake an engine rebuild project.
Dual Controls are the same from cabin to the command bridge. It is however, much more fun to drive from the bridge on a nice day, which offers 360* visibilty.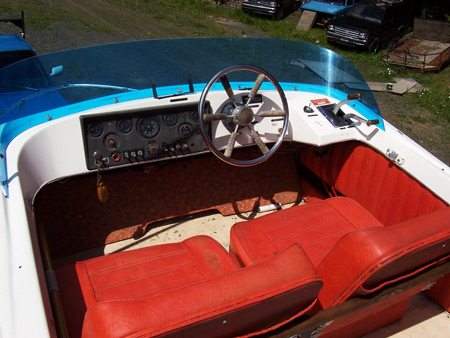 ---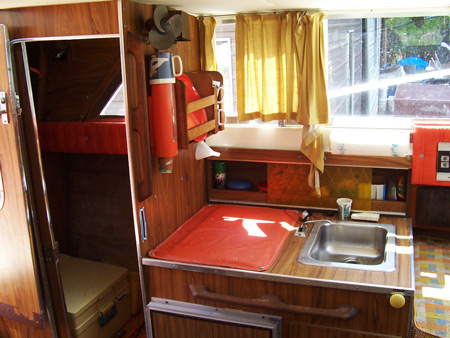 The galley features an alcohol fueled two burner stove, ice box, and a sink with electric pump, 30 gallon fresh water tank, V-berth sleeps 3, dining table and chairs sleeps 2, head, and in-cabin helm to stay warm and dry in wet weather.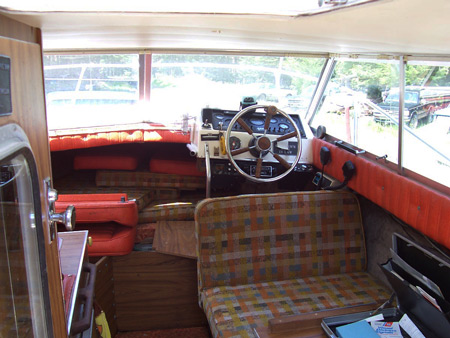 ---
The engine is the main need. It is raw water cooled and the block rusted through the water jacket. The wear on the pistons and rings is very minimal and could be used in another 305 block. However, I would consider a more simple approach like gettting a long or short block 350 to replace the 305.
(also have a second parts lower unit)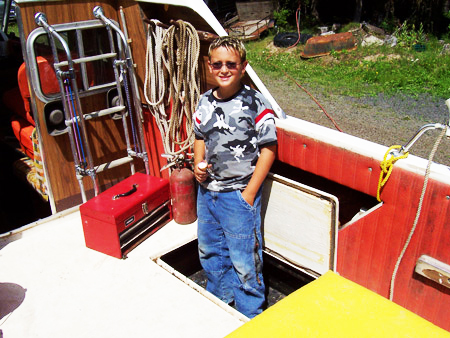 9 foot self bailing cockpit floor with two 8 foot self bailing
fish or gear boxes under the cockpit floor. 80 gallon fuel tank for long trips.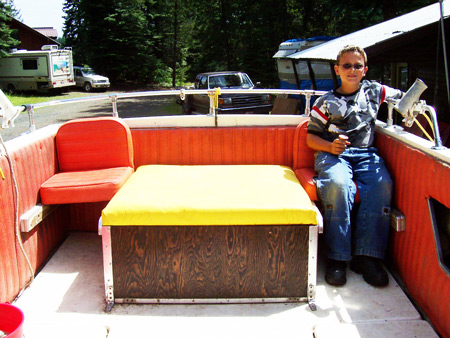 A boat shop on Bainbridge Island WA told me it would bring $4,500 - $5,000.
-------- FOR SALE ----- or --- TRADE-----
Would consider a trade for something I need for the property. We have 20 acres of timber we are making into a family trust retreat. We could use a small dump truck to work with on roads since we have a loader/backhoe.
---